Thanks to everyone who voted for our fan film Star Wars: Episode IV – A Toy Story.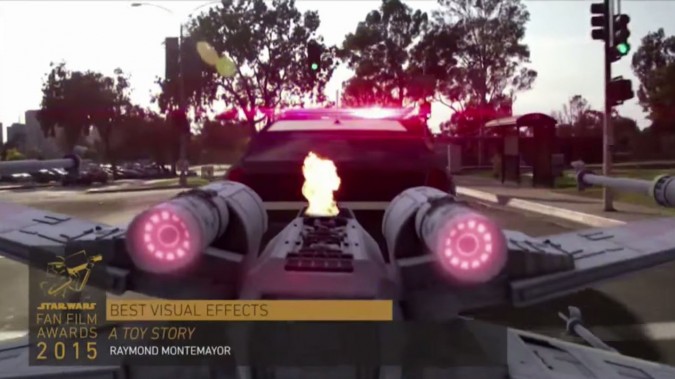 We didn't win the Audience Choice Award, but we were nominated for Best Visual Effects at the Star Wars Fan Film Awards at Star Wars Celebration in Anaheim a couple weeks ago. Thanks again to everyone for voting and putting up with our non-stop vote solicitations! Stay tuned for news about our upcoming sequel for 2016 Star Wars Fan Film Awards: Star Wars: Episode V – The Toy Story Strikes Back.
MAY THE FOURTH BE WITH YOU!!!